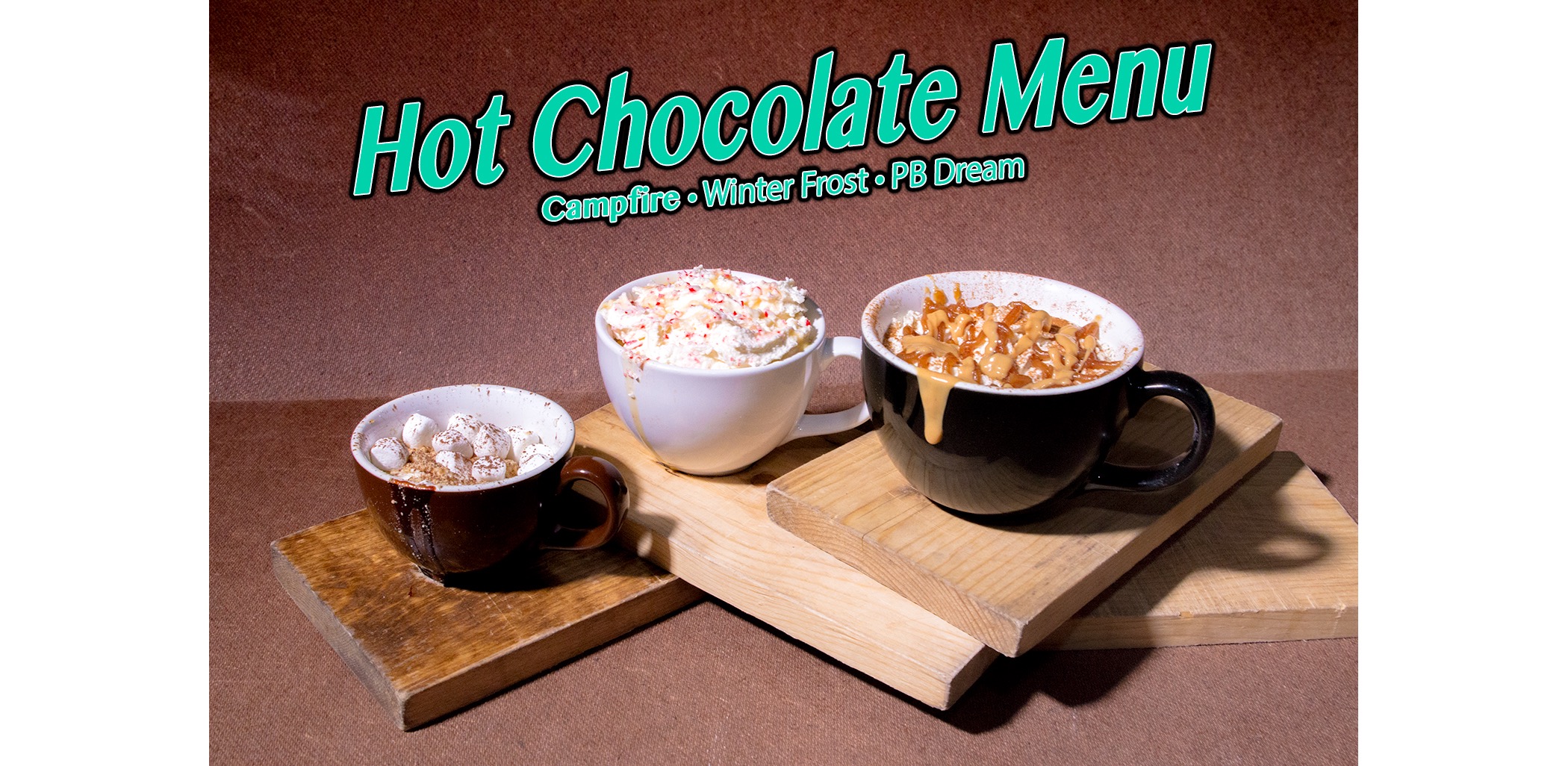 Classic
Our Classic Hot Chocolate starts with a base of rich dark chocolate and vanilla simple syrup to round out the sweetness. Topped with homemade whipped cream and cocoa powder. Served as Breve (Alternative milk options available).
Campfire
Campfire brings the warmth of a woodland campground straight to your cup. Topped with graham cracker sprinkles, cocoa powder, and marshmallows.
Winter Frost
Winter Frost envelops you with a white chocolate flurry and dazzles with a peppermint kick. Topped with crushed peppermint candy and white mocha drizzle.
PB Dream
PB Dream is the afternoon treat to yourself with creamy peanut butter melting into dark chocolate. Topped with peanut drizzle and cinnamon.